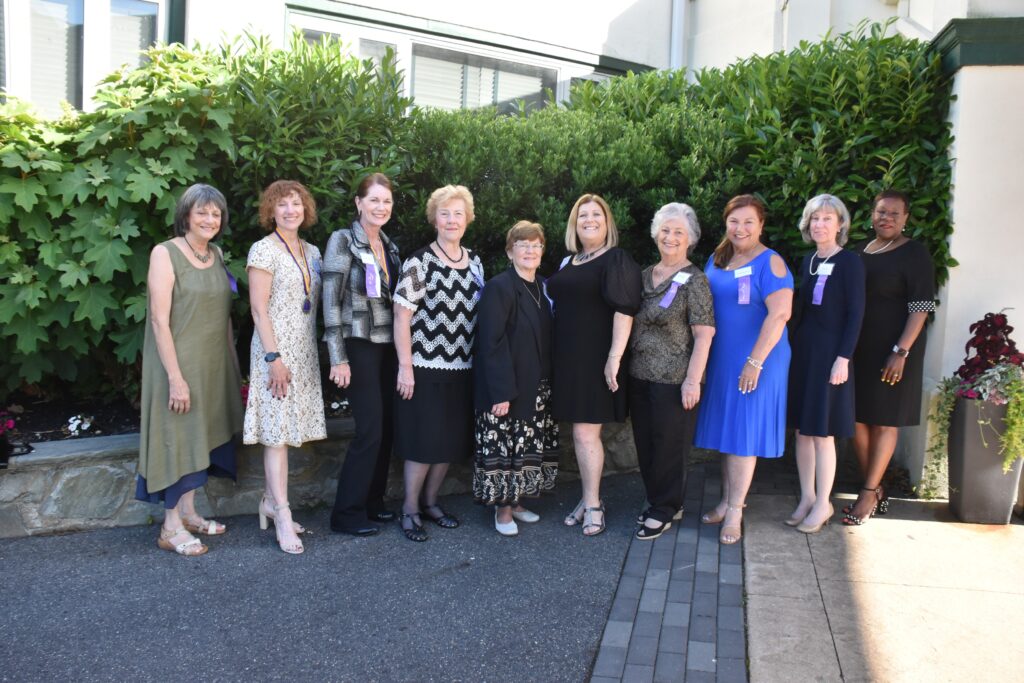 Left to Right   Tula Christopoulos; Ann Arena; Brenda Taube; Anne Campbell, Secretary; Sr. Patricia Prendergast, VP; Mary Amanda Delcher, President; Diane Jannone, Treasurer;  Maria Elena Riccio; Patricia Garuffi;  Diane Epps.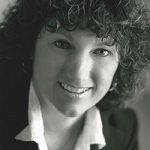 Anne Arena 
Board Member 2018-Present  
Ann Arena –  Ann is employed by Spencer Spirit Holdings, parent company of Spencer Gifts and Spirit Halloween, since 1987 most recently as the Senior Director of Information Management Systems.
Ann has volunteered with the United Way of Greater Philadelphia and Southern New Jersey (UWGPSNJ) since 1996. She has been a local board member since 2004. Ann currently serves as Impact Chair of the Atlantic County/Cape May County Local Board, and is a member of the Regional Impact Policy Strategy Committee. In the past, she has been Board Chair and a member of the Campaign Cabinet for United Way of Atlantic County. She has run the United Way Campaign at Spencer Spirit Holdings since 1997.  Anne was inducted into the Atlantic County Women's Hall of Fame in 2017 for her Volunteerism.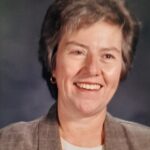 Anne Campbell
Past-President; Current Secretary; Board Member 1996 – present
Anne was born and raised in Atlantic City and is proud to claim she is a true Atlantic County native.   After 35 years of service with General Motors Acceptance Corp (GMAC) Anne retired. She then joined the administration staff of St. James School/Holy Family Regional School in Ventnor, NJ where she served for 14 years.   Anne was then part  the administration office of Our Lady Star of the Sea Regional School in Atlantic City where she served until 2021.
In 1995, while serving as President of Atlantic Area (NJ) Business and Professional Women Anne was invited to become a member of the original ACWHF Board of Directors. She has served ACWHF in all positions over the years including two, four year terms as President.  During her terms as President, Anne was one of the driving forces in the establishment of the ACWHF Scholarship Program as well as the ACWHF Honoree Gallery.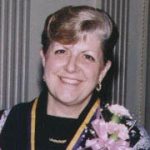 Evelyn Caterson, Esq.
Law/Contemporary Achiever
Evelyn 'Lynn' Caterson was the first woman judge to be appointed in Atlantic County. She received her law degree from Rutgers University School of Law in Camden. She worked as an Assistant County prosecutor from 1980-86 and served in the juvenile, grand jury and major crimes units. She was appointed municipal judge in 1987 and sat on the bench in over a dozen Atlantic County municipalities. Ms. Caterson also served as the first woman to be elected City Council president of Absecon, NJ.

She serves as Treasurer for the Boardwalk Toastmasters Club and has held office as president and secretary. She has served on the Atlantic City Mayor's Quality of Life Committee.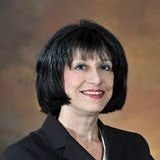 Tula Christopoulos
Past President; Past Treasurer; Board Member 1997-present
Assistant to the Director, Dean C. & Zoë S. Pappas Interdisciplinary Center for Hellenic Studies, Stockton University

Former Executive Director of Literacy Volunteers Association Cape-Atlantic, Inc.

One of the first Atlantic County women IT consultants and business owners. Certified Network Administrator.

Languages: French, Spanish and Greek. Lived in France and Spain.

Former Adjunct Instructor in Technology and English as a Second Language, Atlantic Cape Community College and Stockton University.  

Past president: Atlantic County New Jersey Women Business Owners & Atlantic County Business and Professional Women.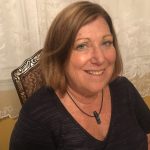 Mary Amanda Delcher
President 2019- present; Board Member 2016 -present
Mary Amanda Delcher was born and raised in Atlantic County. She graduated from Richard Stockton State College of New Jersey, and later returned to school to pursue a degree in teaching. She is currently an elementary school teacher for the Atlantic City public schools. Mary Amanda volunteers for events at AC Art's Garage, and Gilda's Club of South Jersey. She has served on the board of directors for Atlantic City Arts Comminssion and the Mary Wilson Art Association. Currently she serves on the board of directors for New Jersey Shore Arts Association, and Atlantic County Women's Hall of Fame.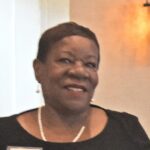 Diane Epps
Board member 2016 – present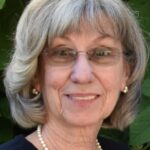 Patricia Garufi
Board member 2018 – present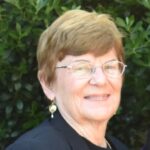 Sister Patricia Prendergast
Current Vice President; Board member 2016 – present
Sister Patty first became interested in the plight of the homeless while working at Holy Spirit Parish. As a result, she and a group of parishioners began a soup kitchen in the Atlantic City Inlet area. Later, during her employment as a case manager for Jewish Family Service of Atlantic County, she continued to work with the homeless. After many years of service with Jewish Family Service, Sister Patty joined the Atlantic City Rescue Mission where she directed the Single Women's Ministry and worked with many of her former clients. In a move to Covenant House of Atlantic City, she became Pastoral Minister.
Sister felt a urgent call to minister to these vulnerable women, many of whom suffered from mental illness and still others who were victims of abuse. With the encouragement of the superiors of her order, the Daughters of the Heart of Mary, she began a feasibility study for a day program for homeless women in 1999. In August 2002, Adelaide's Place opened in a temporary facility in Atlantic City. The philosophy of Adelaide's Place can be found in Hebrews 13:2; 'Do not neglect to show hospitality to strangers, for by doing that some have entertained angels without knowing it. Sister Patty was inducted into the Atlantic County Women's  Hall of Fame in 2004 for her contributions to Social Services.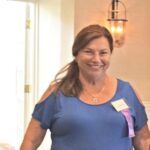 Maria Elena Riccio
Board member 2022 – present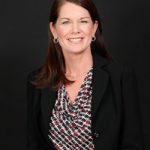 Brenda Taube
Board member 2019 – present
Brenda Taube was elected to serve as the first female member of Margate's governing body in the City's 144 year history. Margate City has a Commission style government and Brenda currently serves as Commissioner of Public Works, Parks and Public Buildings. Brenda quickly earned the respect of her colleagues and hopes to make many positive contributions benefiting the community she serves.
Brenda has volunteered with many non-profit organizations including: the American Cancer Society, RNS Cancer and Heart Fund, Miss America Organization, Charity League, Chairperson of the Board of Deacons at Margate Community Church, Margate City Board of Ethics, Atlantic County Economic Advisory Commission, Atlantic County Tourism Advisory Board and the NJ Travel Industry Association's
Professionally, Brenda worked in the hotel business where she met her husband, John. She owned a "TCBY" franchise with stores in Margate and Atlantic City, served as Director of Marketing and Tourism Development for the South Jersey Cultural Alliance, Assistant Director of the NJ Small Business Development Center, (Atlantic, Cape May and Cumberland Counties) and Executive Director of the Cape May Film Festival. Brenda was inducted into the Atlantic County Women's Hall of Fame in 2013 for her contribution to Government/Public Service.